We value your privacy and would never spam you
Columbia 's
Best Karate Birthday Parties For Children
Attention Columbia, SC parents!
If you are looking for a truly unique birthday party experience for your child, than we believe you need to book a Martial Arts birthday party for your child at Samurai Karate Studio!
See Our Price and Scheduled Days
Get more info about our parties, plus see our different packages and availability on the next page.
We value your privacy and would never spam you
Your Child's Dream Birthday Party.  Your Dream Birthday Experience.
They Get to Be a Ninja, You Get to Relax
Parties? At a Martial Arts School?
Hi, my name is Chris Feldt, owner of Samurai Karate School in Columbia , SC. I want to clarify something: YES, we're a Martial Arts School that teaches Karate And Self-Defense to both children and adults.
We normally teach Character Development, Self Defense Skills, and Life Lessons that transform young people into strong, self assured leaders.  But years and years ago, one of our life long students (the kind who's addicted to Martial arts, here everyday) asked if she could have her birthday at our school. We were honored to give it a shot.
And let me tell you, that day, everyone found out that Martial Arts Birthday Parties are Awesome!
Let me tell you why. In our regular classes, we've seen ultra-shy kids burst out of their shell, ADD and ADHD kids learn how to control themselves, socially awkward kids learn how to make and keep friends, and even helped special needs children find a place to fit in and feel accepted. At our Martial Arts Birthday Parties, this translates into a much different feel than your typical "purchased" birthday party. On this page, I'll tell you a little about our parties, and if you think it might be right for your child, you can enter your email to get a full party package list (there are multiple options) and if you'd like, even schedule your party online. 
Set Up, Clean Up, Planning Activities, Invitations, RSVP's, thank you notes and Still Making Sure Everyone has FUN?
Stressful, Right?
It seems like every year it's the same stress. Whether you're planning a birthday party at home or somewhere else, you face a MASSIVE amount of work.
The worst part is that just because you did all the work doesn't mean everyone has fun! There's NOTHING worse (at least for us) than planning, stressing, putting 100% of your energy into something and having people not enjoy it. Or worse, not appreciate it!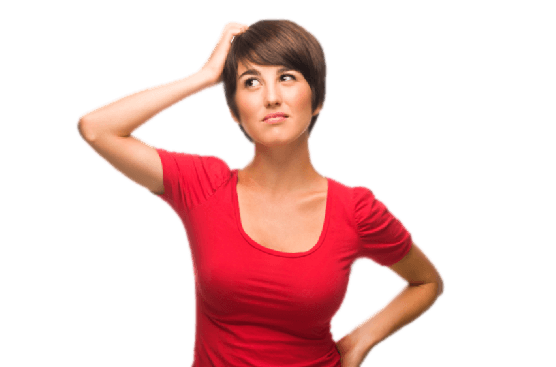 Invitations

Purchasing (or making) invitations and making sure they actually look good? Not easy!  But we make it easy with exclusive SKS karate birthday party invitations!

SKS Party Mission

We are NOT your typical birthday party where everyone runs around wild, where parents can't even hear one another speak.  Our parties are supervised using time honored traditions of the Martial Arts so that everyone has a great time!

Set Up

It's your child's birthday, and you're supposed to spend all day setting up? Like your life isn't busy enough…when you book a karate birthday party with us, we are here to serve you.  We can do as much of the set up as you want.

Clean Up

If there's anything worse than setting up, it's cleaning up! Kids are not the cleanest things around.  So, you have had all this fun, but after everyone leaves, there are hours of clean up.  We handle all of the clean up so that everyone can leave with a big smile on their faces

Party Fun

We don't do all the same boring activities like other parties.  We offer a mini karate lesson, play structured games, break a board, cut the birthday cake with a REAL Martial Arts sword, serve pizza and open presents.  The time just flies by super fast!

Hassle Free

The goal of EVERY Samurai Karate Studio karate birthday party is to ensure the birthday child has an experience of a life time, while the parents get to sit back, relax and enjoy the party.  We are VERY FLEXIBLE and will try to accommodate any special requests.
But There's a Better Way!
We've specifically designed our parties to help parents either avoid or easily conquer these issues. We've had family after family tell us that not only was our party the most fun their kids have ever had, it was also the easiest. And that's our goal!
Learn More About Our Karate party package, plus See Our Price and the days are parties are Available on the Next Page.
Check our karate birthday party price and the days available
Get more info about our karate birthday parties on the next page
We value your privacy and would never spam you
Martial Arts Birthday Parties
From Start to Finish, Our Staff Has You Covered
Martial Arts Invitations

We have super cool exclusive SKS karate invitations that we make available at no additional charge, that feature all of the relevant info that your guests will need.

Thank You Cards

Once the party is over, your guests will get a thank you note from us thanking them for attending this very special occasion. Pretty cool right?

Total FUN!

Your birthday superstar and guests will have an experience like they've never had with a birthday party.

Non-Stop Action

From the moment you walk through the door, the party will be structured and focused on maximizing everyone's FUN.  During the party we play games, teach an age appropriate karate lesson, break a real wooden board, cut the cake with a real Samurai sword and open presents!

We have even had parties where the parents come on the mat to participate!

Parents Can Kick Back And Watch

Most of our parents have a BLAST watching their child's party, because we manage the party from the moment you walk into the door and the moment you leave.  We want the parents to relax and have just as much fun as their children.

And don't forget about the pictures!  You will want to take plenty of action shots that will provide a lifetime of memories!

Ultra Flexible

We are 100% committed to your parties success and are extremely flexible.  If you want special fancy decorations, you are allowed to bring them and we will even help you set them up.

You want food for the parents waiting in the lobby, we can arrange that, or you are FREE to bring it with you.

Want to open gifts, great!  If you don't want to open gifts we will use that time keeping the children busy with a game or drill.

The point is, we want everyone to be happy and we will pretty much do whatever it takes to make that happen!

We Are The Janitors Too

When the party is completed, no need to worry about cleaning up.  We will help you load up the cars and send you on your way with lots of happy memories.  We will handle all of the clean up.
Yeah. It's Seriously Cool!
Check out our karate birthday party package price and days available
Get more info about our parties, plus see our different packages and availability on the next page.
We value your privacy and would never spam you
We Think It's Great, But What About Regular Parents?
Our Parties are Martial Arts Parties
They'll Totally Love It
This isn't your average, run of the mill birthday party. In fact, your birthday child and their guests will actually get to learn REAL Martial Arts moves in a structured, safe environment. It's very, very cool.
Because we're a Martial Arts school, your child and their guests will be walking into a disciplined, structured, culture of success. Yes, we'll have a LOT of fun, but we'll be having fun BECAUSE the party has structure.
As much as kids want to think so, they don't actually have more fun running around like crazy. Our instructors know how to keep the kids engaged and excited, while making sure that they're not out of control (You've seen those crazy birthday parties where kids are just nuts? Not ours.)
Learn More About Our Parties, plus See Our Prices and Availability on the Next Page.
See Our Prices and Availability
Get more info about our parties, plus see our different packages and availability on the next page.
We value your privacy and would never spam you
Frequently Asked Questions
How many Guests do you allow?
What all do you provide at the party?
How do we reserve a party?
This Could Be The Best Party Your Child Ever Has
Your child won't want a normal birthday party ever again. And neither will you! Get more info about our parties, plus see our different packages and availability on the next page.
See Our Prices and Availability
Get more info about our parties, plus see our different packages and availability on the next page.
We value your privacy and would never spam you